Ensuring an Inclusive & Diverse Culture
At Darden, everyone is welcome to a seat at our table.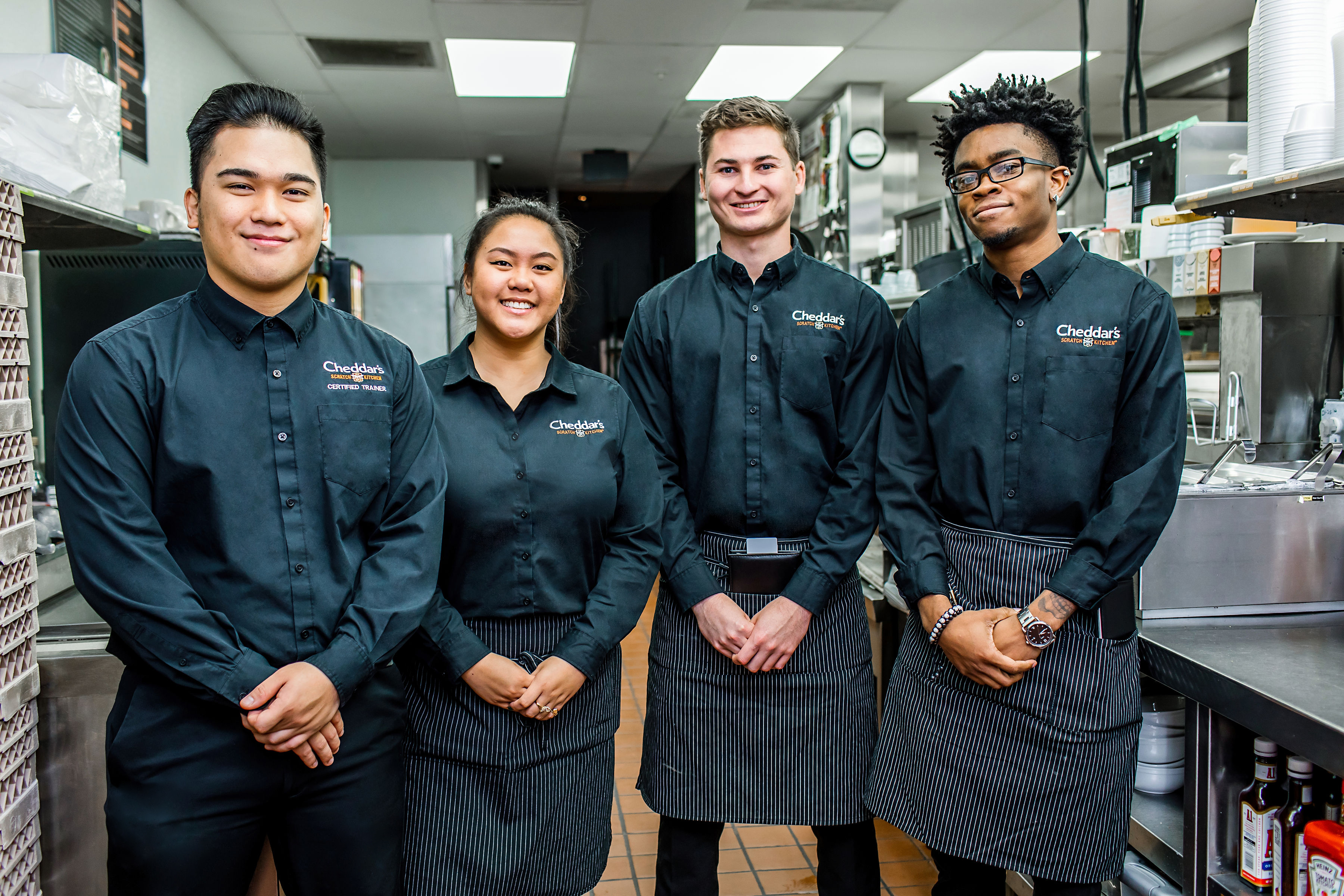 Our History Shapes Our Commitment
When Bill Darden opened his first restaurant in 1938, he employed anyone willing to work hard, work smart and grow with the company – without regard to race, gender or background.
Ensuring an inclusive and diverse workplace is at the very heart of Darden and our brands. We are strengthened by a diversity of cultures, perspectives, attitudes and ideas. We honor each other's heritage and uniqueness.
Our Inclusion & Diversity Strategy
We prioritize our inclusion and diversity efforts not just because it is the right thing to do – but because it makes us better. It leads to innovation of thought, fuels our growth as a company and creates great places to work for our team members. Our strategy to uphold our founder's legacy is rooted in advancing workplace diversity, creating an inclusive environment and building on our commitment.
Advance Workplace Diversity
Increase our pipeline of diverse leaders
Ensure all levels of our team reflect the diversity of talent in our industry and communities
Expand inclusive hiring and development best practices across all our brands
Create an Inclusive Environment
Expand inclusion and diversity awareness and training to all team member populations
Equip all leaders with the tools and resources to foster an inclusive environment for team members and guests
Utilize Employee Resource Groups to engage, retain and advance our team
Build on Our Commitment
Make a positive impact in the communities we serve
Continue to invest in diverse suppliers
Advance Workplace Diversity
Every team member matters and owns a stake in our success. We celebrate what makes each team member unique and are committed to ensuring that all levels of our team reflect the diversity of our industry and communities we serve. At the same time, we recognize that we have work to do to strengthen our pipeline of diverse leaders and expand our hiring and development best practices across our family of brands.
Our Team (as of FY2023)
For the past three years, at least 84% of our hourly team members have been People of Color and/or women
Over the past three years, 70% of promotions into management have been People of Color and/or women
Across our restaurant and support center teams, People of Color comprise 36% of our leadership
Across our restaurant and support center teams, women represent 44% of our leadership
58% of our Executive Leadership is comprised of People of Color and/or women
30% of our Board of Directors are women, and 20% are People of Color
Talent Outreach Services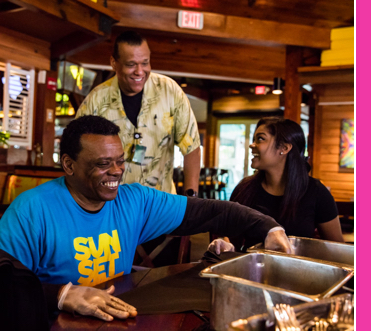 We are committed to ensuring that our teams reflect the rich diversity of the communities we serve. That is why we have begun to work with Talent Outreach Services to enhance our recruiting efforts. This allows us to provide hiring information to candidates within more than 6,500 Community-Based Organizations that serve dislocated workers, recipients of unemployment, people with disabilities, veterans and more. When openings are available close by, these organizations receive details on available positions so they can quickly and directly share postings with their members. Since the program began, our restaurants have hired hundreds of team members from all walks of life across our eight brands.
Our Best Practices
Diverse representation at every level strengthens our teams and our business. We prioritize inclusive hiring and development best practices to help us build a diverse pipeline of talent at every level. We believe in identifying talent early in their journey and providing our team members with the support they need to grow their careers with us. Here is how we do it...
Every year, we invest $40 million in training for our team members.
We also invest in technology that helps us share information about available jobs with diverse communities.
We identify emerging talent and match people with available opportunities that will allow them to grow. This includes new restaurant openings, our Certified Trainer Program, our Manager in Training program and more.
Our leaders create opportunities for communities to connect and foster healthy dialogue through leadership symposiums for women and People of Color, mentoring circles and roundtable conversations.
We enable participation in leadership conferences like Out & Equal, Women's Foodservice Forum, Executive Leadership Council, and National Diversity Council's Hispanic Leadership Conference.
I was enlightened and energized during candid talks at the conference, a two-day professional development seminar for 1,000 high-performing black managers and leaders that was packed with leadership lessons and networking opportunities.
---
Influencing Change
As the leading full-service restaurant company in the United States, we humbly realize the impact we can make in our industry. That is why we continue to work with reputable organizations to advance ongoing progress towards striving for and maintaining inclusive and diverse workforces.
Darden's consistent involvement in MFHA at the highest levels of leadership sends a strong message to its associates and the industry as to the importance of building an inclusive culture. Darden's CEOs have personally been involved and advocated for MFHA and diversity in the industry. That's leadership!"
Create An Inclusive Environment
At Darden, Inclusion & Diversity is woven throughout the fabric of our culture. Every day, we work to create an inclusive environment for our team members and guests by expanding awareness and training, equipping leaders with tools and resources, and using Employee Resource Groups to engage, retain and advance our team.
Building Culture Through Inclusion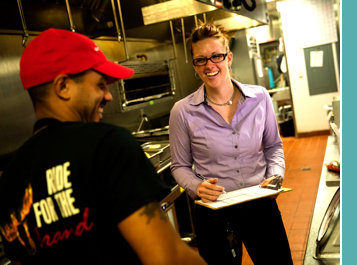 Creating a culture of inclusion not only promotes a positive work environment, it also helps deliver business results. We have made investments to expand Inclusion & Diversity awareness and training for our people leaders to help them create and lead a workplace where everyone feels welcomed, valued and respected.
Through individual exercises and a virtual classroom called Building Culture Through Inclusion, our team can explore:
Inclusion & Diversity – what they mean and why they are important to Darden
Unconscious Bias – what is it, why we have it, and how to reduce it
Exclusion at Work – how to recognize it and speak up when it happens
Traits of Inclusive Leaders –

what they are and the role each of us plays

in creating a culture of inclusion
---
Your Recipe for Inclusion™
We are stronger because of the different people and points of view that make up our workforce. As we live our value of "Always Learning, Always Teaching" and learn more about what makes us unique, we continue to create great places to work and dine where everyone feels welcomed for who they are. To help us strengthen our understanding of each other, we have created Your Recipe for Inclusion — a library of specially curated articles, videos and podcasts about different perspectives, lifestyles and backgrounds. These resources provide our leaders with tools and information to help them create an inclusive culture in our restaurants and at our Restaurant Support Center.
Employee Resource Groups
Our Employee Resource Groups support our efforts to ensure a welcoming environment where every team member matters and their unique perspectives are valued, heard and celebrated. These networks are inclusive and welcome team members of all backgrounds.
Build on Our Commitment
Our commitment to inclusion and diversity extends beyond the four walls of our restaurants and our Restaurant Support Center. To build on our commitment, our path forward is to make a positive impact in the communities we serve and continue to invest in diverse suppliers.
Supporting Our Communities
We recognize that when communities thrive, businesses and individuals do too. That is why Darden is committed to being a positive force in the communities we serve. As part of our commitment to inclusion and diversity, we provide grants to make a positive impact in communities of color. Here's how:
The need for food has increased even more due to COVID-19, and the impact to people of color is disproportionately high. In our ongoing effort to fight hunger, the Darden Foundation has partnered with Feeding America to help local food banks expand mobile food pantry programs where they are needed most.
The Darden Foundation has also partnered with The Boys & Girls Clubs of America to develop training that will help youth of all ages better understand diversity and combat racial discrimination.
Learn More
Supplier Diversity
Our suppliers help our restaurants bring to life the outstanding food, service and atmosphere we promise our guests. These valued partners keep us at the forefront of our industry, and we are proud to partner with a number of diverse suppliers every day, including minority-owned businesses, women-owned businesses and more.
Supplier Partner Spotlights

Aztecas Design President Gabriela Grabowski remembers her humble beginnings walking the streets of downtown San Diego with a small sample of her hand-blown glassware trying to make a sale. Backed by her faith and relentless spirit, she was not going to quit until she reached her goals.

Now, nearly 30 years later, her company still embodies her entrepreneurial spirit and stands as an example of what she has accomplished as an inspiring female, minority leader. Her drive to champion other women to reach their goals is what motivates her professionally.

"There are challenges that come from being a female especially with a strong accent in the business world," said Grabowski. "I would like for other women to see what they can do regardless of what are the disadvantages. I encourage all women to take the first step and just do it."

Grabowski recently celebrated her 24th anniversary as a supplier with Darden. She still remembers talking to a food and beverage representative from Darden at a trade show two decades ago. He loved her products and the rest was history. In the years since, her company has supplied the highest quality, hand-blown glassware and accessories for brands like LongHorn Steakhouse, Bahama Breeze and Olive Garden.

"I could say a lot about Gabriela's dedication and commitment to our company. Aztecas Design has played an instrumental role in our brand's beverage initiatives, allowing us to showcase our margaritas in high quality, crafted glassware. But it's Gabriela's heart that truly allows her to stand out. She is passionate about her work, her family, and giving back to her community. Gabriela was one of the first suppliers I met when I came to Darden in 2001, and I'm proud that Aztecas has been a partner for all of my 20 years at Darden," said Keith Kelly, Vice President, Supply Management and Purchasing.

Several years later, Grabowski's daughter came walking down those same downtown San Diego streets as a student at the University of San Diego. This time, she and a friend were heading to volunteer at the homeless shelter. They quickly realized that there was not much they could do because the funding was not there to help the homeless population.

Grabowski opened her heart, and with her two daughters, founded a non-profit called Pancake Peeps. The mission of the organization was to give aid to the homeless, but more importantly, make them feel human again. The three women host 360 homeless people every weekend for a pancake breakfast, which equates to more than 18,000 a year. She does it because it makes her happy, but to each individual, it gives them hope for a better future.

"Every one of the people we feed will have one additional meal than they had before. We aren't trying to solve the problem for the whole world. We are just doing what we can to help them today." To her, the fight against hunger can be won as long as everyone does a little bit.

"I believe if we all team together, we can stop hunger. But we should not focus on what we can't do. We should focus on what we can do."

Providing guests with the option to carry their favorite dishes home if they choose, Ecopax LLC has provided Darden Restaurants with quality To Go containers since 2017. The company was founded by Peter Wong in 1998 as United Plastics Group in Somerset, NJ with only 45,000 square feet of manufacturing space, producing foam carry-out products for the foodservice industry.

With relentless grit, he was able to overcome language, cultural and countless other barriers to grow his company and add an extension of United Plastics – Ecopax. As of today, Ecopax is a member of the National Minority Supplier Development Council and features two additional facilities, totaling 400,000 square feet and offering a diverse collection of carry-out products made from polystyrene, polypropylene and paper.

In May 2017, Ecopax shipped their very first mineral filled polypropylene products to Darden. Two years later, the company began to support Darden's newest brand – Cheddar's Scratch Kitchen – and replaced foam carry-out containers with a full line of chef-approved, polypropylene containers.

As the relationship between Ecopax and Darden grew, Ecopax expanded its commitment to sustainability efforts as a result of its supplier partnership. Beginning in 2021, the company committed to using carbon-free electricity only for all Darden products. With carbon-free electricity, Ecopax can avoid 30,029 metric tons of carbon dioxide entering into the atmosphere. This is equivalent to removing 6,322 passenger cars from the road or planting 24,614 acres of carbon sequestering trees.

According to the Ecopax team, "Darden has given a humble minority company the platform to innovate boldly. We couldn't have journeyed this far without their partnership."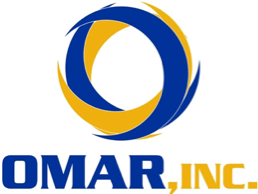 Omar, Inc., has been a strategic partner to Darden for more than a decade providing gloves, bags, liners and trays for use in Darden's family of restaurants. Established in 1997 by Dr. Willie L. WIlson, the company is a 100% minority-owned, SBA and MBE-certified business, distributing and directly importing a variety of safety supplies and equipment.

During the pandemic, their support of Darden increased significantly. The Omar team stepped up with supplies of additional gloves to help us maintain our high sanitation standards, and they provided a significant amount of disposable masks to allow our restaurant teams to quickly provide contactless, curbside takeout in a safe manner.

"We have built a longstanding relationship with Omar," said Mindy Badolato, Darden's Manager of Purchasing. "We knew that as our restaurants were adapting to a new environment caused by the pandemic, the entire Omar team would be ready provide the resources we needed and when we needed them the most."

Ragozzino has supported Darden since 1999, initially providing lasagna layers to Olive Garden. They continued to develop new products over the years and were presented with Darden's Supplier of the Year award in 2008. Beyond Olive Garden, Ragozzino has provided spinach dip to Yard House and risotto to both LongHorn Steakhouse and Seasons 52.

Ragozzino credits its growth over the years to Darden, which mentored them in becoming certified as a Woman-Owned Business, a certification that has helped them tremendously. In return, Emilia Springett, senior director of purchasing at Darden, says the popular core and limited-time offer menu items created by Ragozzino have contributed significantly to Olive Garden's success.

According to Nancy Ragozzino, president of Ragozzino, "I believe the level of trust that we have with Darden is pretty unique in our industry. There are always new opportunities coming our way, some more challenging than others, and Darden always seems to trust us to turn a chef's idea into a menu item."

Red Chamber Co. (RCC) has been a trusted and valued partner to Darden Restaurants for nearly 40 years continues to be a family owned and operated company in the heart of Los Angeles, California with its primary line of business in seafood harvesting, processing and distribution. 

Starting as a shrimp distributor with one delivery vehicle, RCC has grown to be one of the largest seafood companies in the Western Hemisphere. RCC has seafood production plants in California, Florida and Georgia, a series of cold storages throughout the United States and regional sales offices in more than 20 different states. In Prince Edward Island, Canada, RCC operates six wharfs, two processing plants and cold storage facilities. In addition, RCC has its own fleet of fishing vessels in California, Central and South America where it harvests and processes seafood products for a wide array of customers.

At each stage of the seafood production process, from harvesting, cold storage, and transporting, RCC has its own direct ownership and operation.  With its own fleet of fishing vessels and its own transportation fleet, RCC now has the ability to handle product from harvest to the customer's door. RCC serves with one driving goal, "the customer comes first."  

This level of dedication has been recognized by Darden on numerous occasions with awards like Darden's "Supplier of the Year Award" in 2015.    

RCC continues, as it did nearly 50 years ago, to be a minority owned and operated company and is proud to be certified as a minority vendor by the National Minority Supplier Development Council.