Grow with Us
Our greatest competitive advantage is our people, and our team members are at the heart of everything we do. For many of our team members, Darden is a first employer and, for some, the start of a career path to management positions for those who want to grow with the company.
With more than 1,900 restaurants nationwide, you can continue to grow with us professionally from any location.
1,200 team members promoted into management annually
62% of all Managers are promoted from within 
94% of all General Managers and Managing Partners are promoted from within 
95% of all Directors of Operations are promoted from within
Our Five Winning Behaviors
Every team member matters and owns a stake in our success. To thrive at Darden, you must have a desire to win, a passion to serve, and the ability to build relationships along the way.
Hourly Team Member Opportunities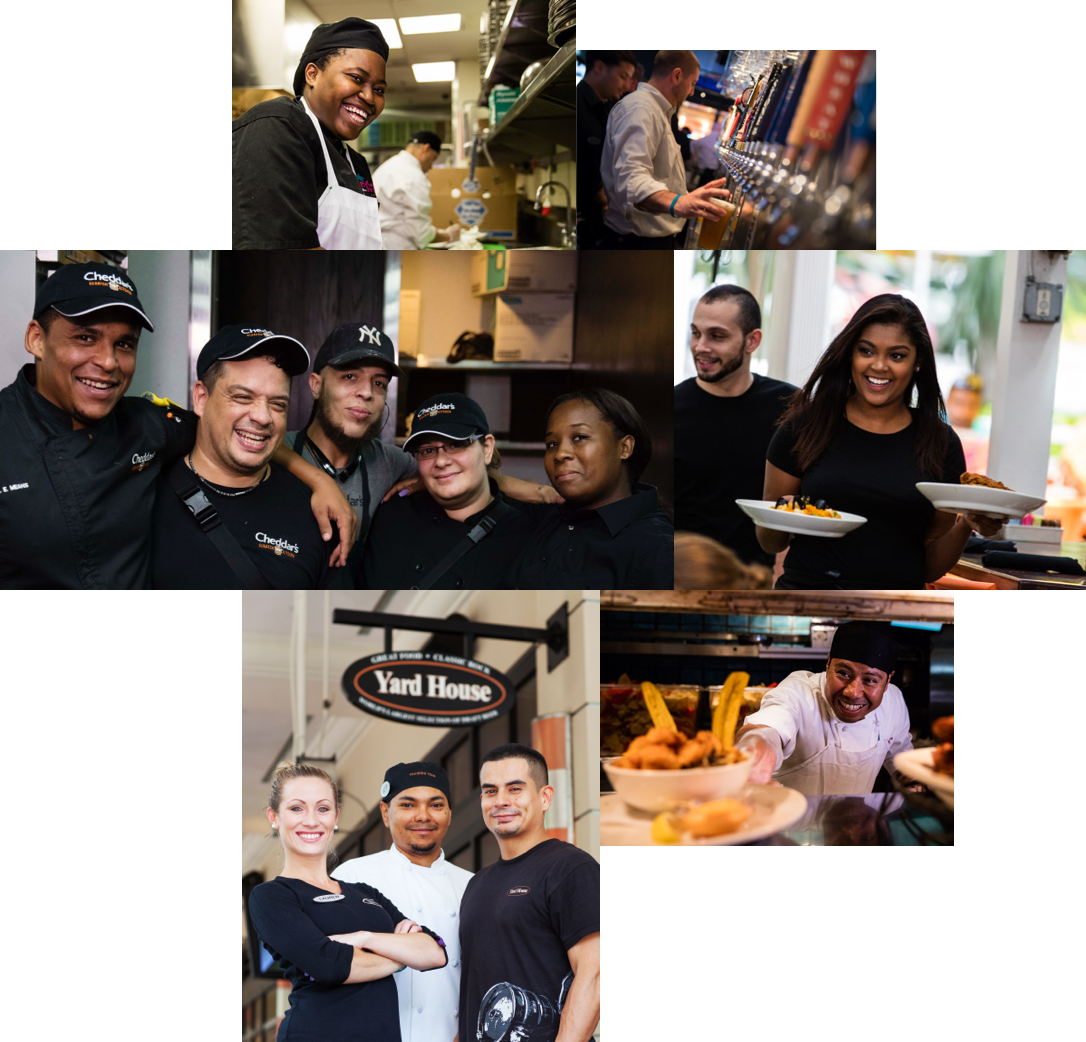 Start Your Journey
For many, a job with one of our brands is the start of a rewarding career with our company. For others, it is a stepping stone to further their education or other pursuits. The skills and experience we provide will help you grow and succeed with Darden, or wherever your path takes you.

We also offer a broad range of benefits to make caring for your health, finances and overall well-being easier. Click here for machine-readable files for offered health insurance carriers.
Flexible Work Schedules
Create a schedule that works best for your needs.
Paid Sick Leave
You earn one hour of paid sick leave for every 30 hours worked, and you can use up to 40 hours of paid sick leave per calendar year.
Weekly Pay
You receive your pay every Friday.
401(k) Savings
If you are 18 or older, you may contribute up to 75% of your pay on a before- or after-tax basis.
Access to Health Benefits
Eligible team members have access to multiple plans with multiple insurance carriers offered through a Private Health Exchange.
Stock Purchase Plan
Eligible team members may purchase Darden stock at a 15% discount.
Anniversary Pay
You will earn an extra payment based on your average hours worked and your tenure after two years of service.
Best-in-Class Training
We invest $40 million a year in training our people, and it begins immediately, regardless of role.
Dining & Other Discounts
Enjoy a 25% discount on food and non-alcoholic drinks at all our restaurants for you and up to seven guests, plus 100,000 discount offers from brands you love.
For more information, and to apply at our restaurants, click tap on our brands below.
Management Opportunities
Build Your Leadership Legacy
With more than 8,000 leadership positions across the company, our Restaurant Managers play a key role in our success and bring our culture to life every day across eight iconic restaurant brands. Learn more about available opportunities to build your leadership legacy with us.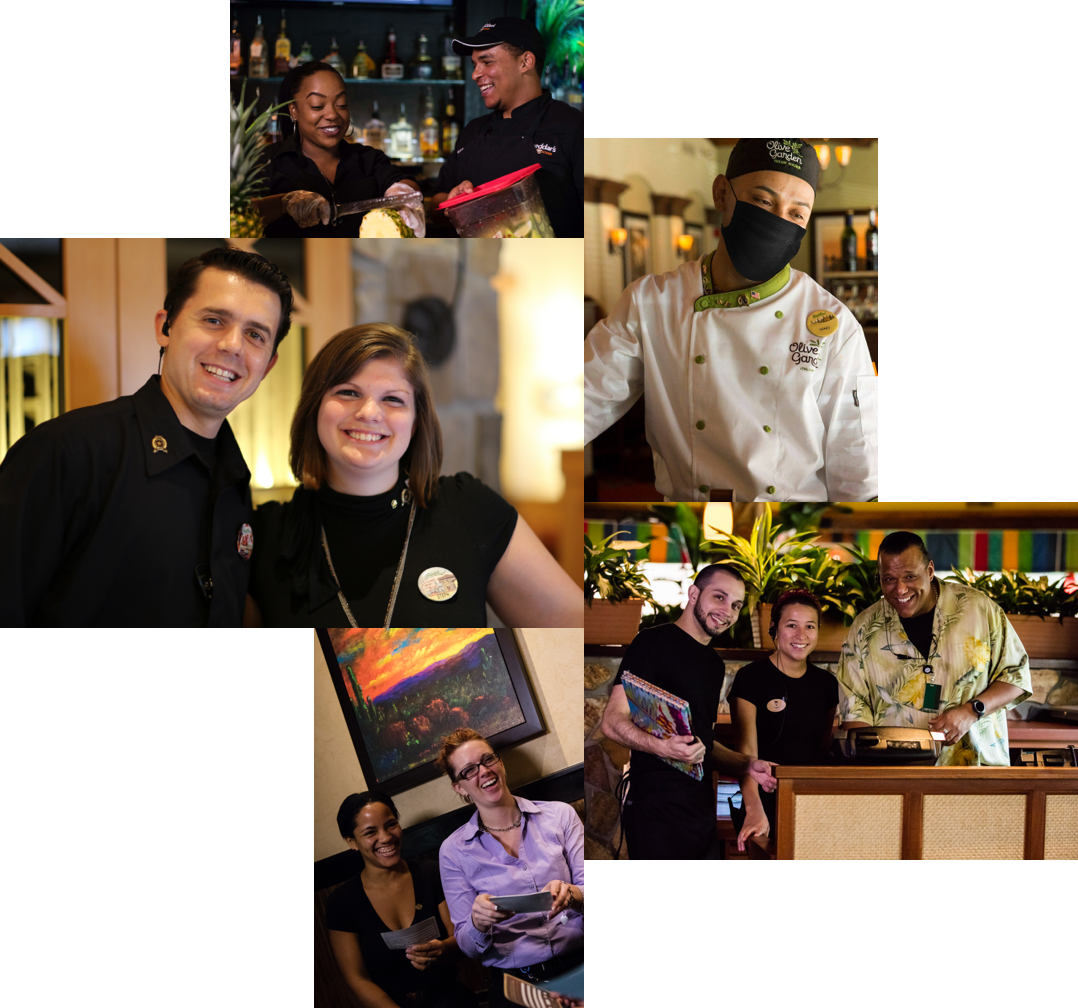 Giving Back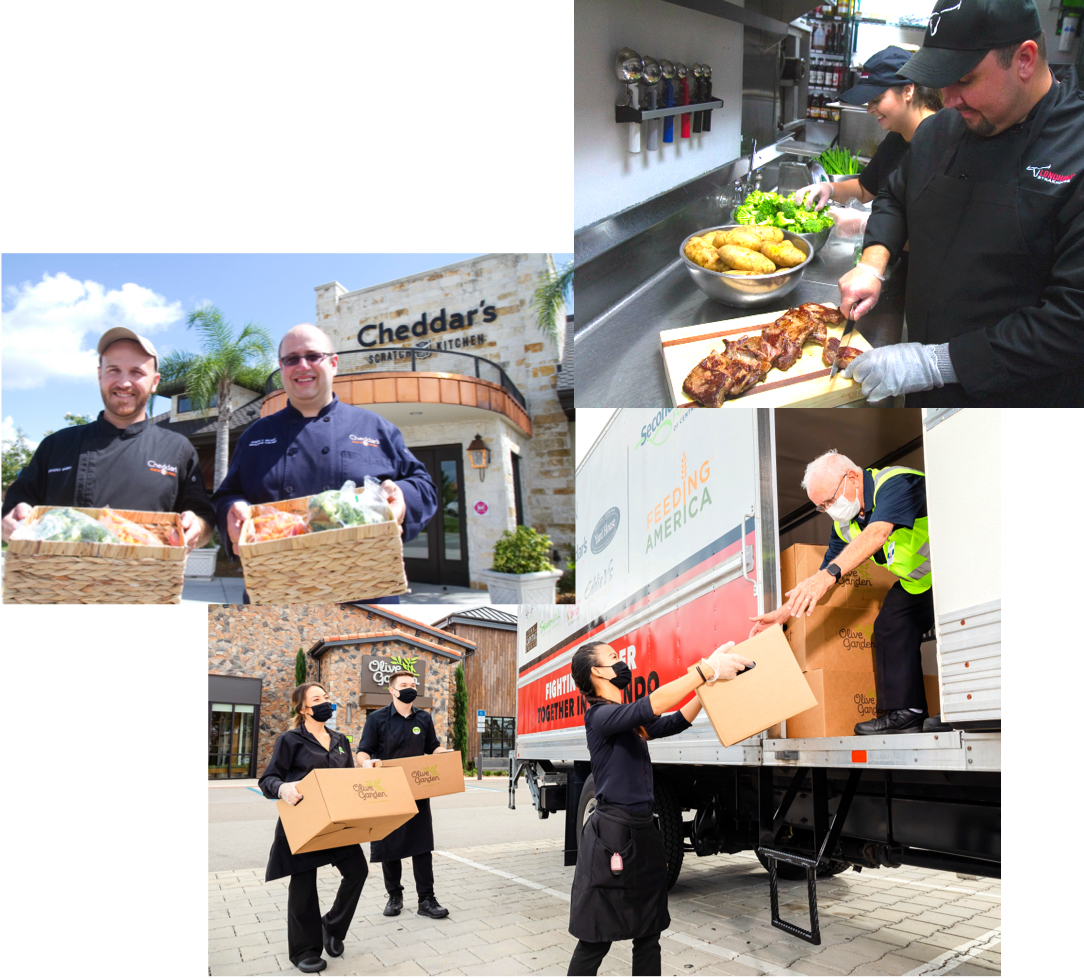 Fighting Hunger Through Our Harvest Program
We believe that being of service extends beyond the four walls of our restaurants and into the communities we serve. That is why we are committed to help in the fight against hunger. Team members at every restaurant have the opportunity to make an impact through our Harvest program, which donates nutritious, surplus food to local nonprofit partners every week.
Equal Employment Opportunity Employer
All employment decisions are based on merit, qualifications and abilities. We do not discriminate in our employment opportunities on the basis of race, color, religion, sex, national origin, age, disability, marital status, veteran status, citizenship, sexual orientation, gender identity or expression, or any other characteristic protected by the law.